About
After 20 years of caddying at Pinehurst and Whistling Straits, Charlie Spain has seen 1000's upon 1000's of rounds of golf. Some great…some, not so great. Charlie has learned over the years that the biggest problem golfers have when it comes to scoring, is making putts – specifically those deadly 4 to 5 footers.
As everyone who knows golf knows – to be a great putter, your putter face needs to be square to your intended target line at impact – so Charlie invented the FLAT CAT® putter grip concept.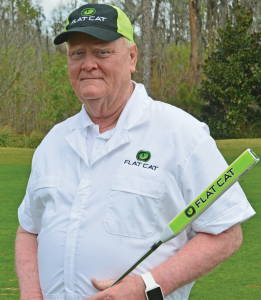 The FLAT CAT® is a game-changing new putter grip that has perfectly flat sides. Flat sides that put the feeling of square in the palm of your hand. Charlie says, "when you can actually feel what square feels like, you're gonna sink more putts…it's that simple." The team over at Make'em All, LLC agreed, and, with their team of innovative engineers and designers, the FLAT CAT® putter grip transformed from concept to reality, helping golfers all over the world square their face and sink more putts!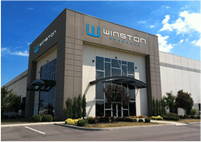 Make'em All, LLC is a division of Winston Products LLC. Winston Products is an integrated consumer products company housed in a 130,000 sq. ft. sales and distribution facility in Cleveland, Ohio. The company focuses on product development and utilizes domestic and international manufacturing to serve markets in the US, Europe, South America, South Africa, Asia and Australia.